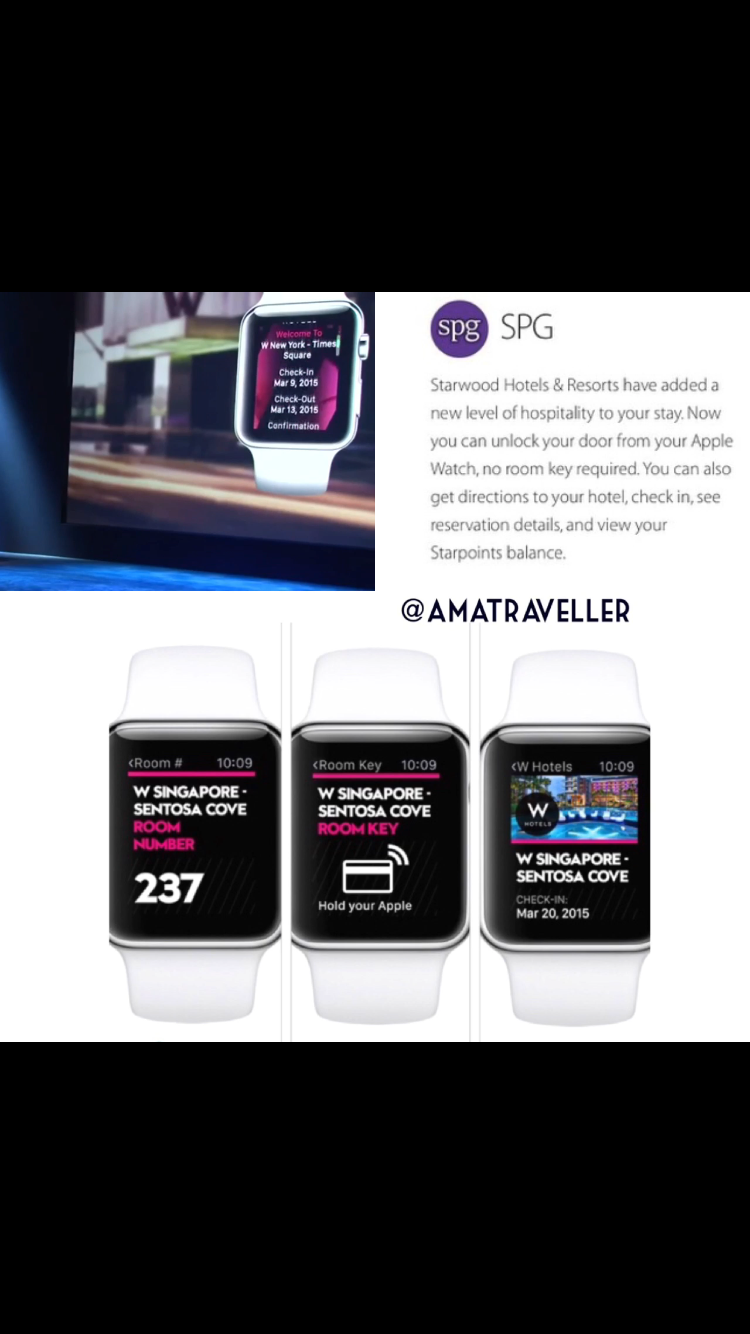 It's almost time to open Your Hotel Room Door With Apple Watch and SPG. 
Starwood Preferred Guests 
will be able to check-in and open their room door using the watch. No paper, no phone, no kiosks needed. The watch will only work at hotels that are equipped with the technology. Right now, that is for select Aloft Hotels, Element Hotels and W Hotels, but not all of them.


ما بقى شي ويصير موضوع الجيك إن و فتح باب الغرفه بالفندق باستخدام ساعه أبل اليديده
 هذي احد الخدمات في برنامج من ستاروود
لاعضائه بالاضافه لخدمات ثانيه باستخدام الساعه بس بتكوون متاحه اول شي في بعض فنادقها الي بتكون مجهزه لاستخدام هالتقنيه … و بتكون فنادق مختاره من فنادق الدبليو وألوفت و ألمنتس و اتوقع بعدين بتصير بكل فنادقهم … تهقون هالخدمه بتكون عمليه ؟ و بتزيد اقبال الناس بالحجز في هالفنادق بس عشان هالميزه او التقنيه ؟