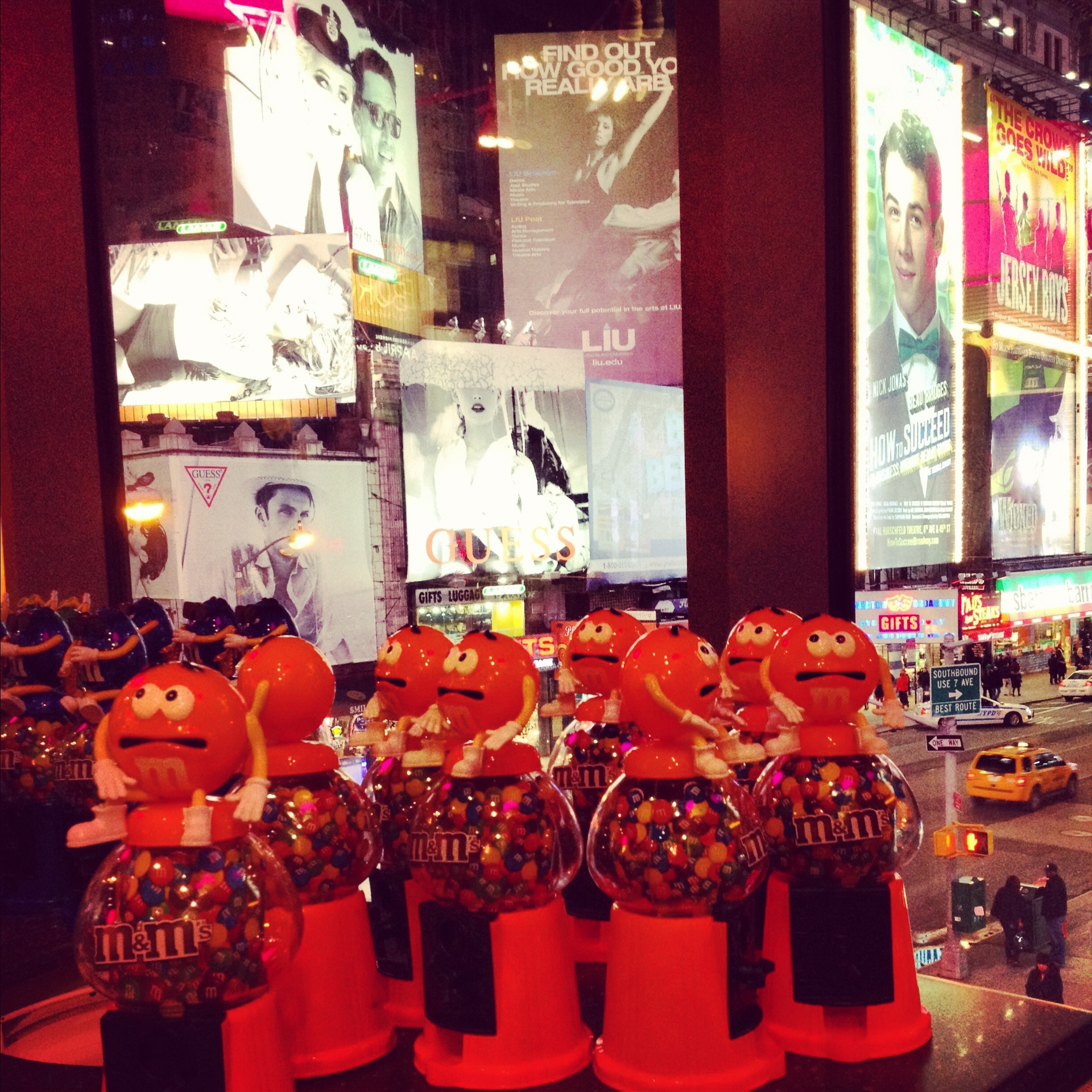 I consider it a MUST attraction in NYC ! everytime I'm there I must stop by  M&M World on Broadway ! lazem kil yoom blail amerah !! and every night I buy new stuff too !! Considering that it takes a short walk from my Hotel Marriott Marquis New York . 3jeeeeb mwqe3 el hotel ! its the best location ! Now when I say M&M what do you have in mind ?? Chocolates right ! well its a big world with chocolates and More,where you can find over 4,000 gifts and souvenirs and the world's largest display of M&M'S in 22 different colors ! remember take you Camera

 The thing that I totally love about that place as I said before that when the day is almost over and most of the shopping areas like Madison Avenue and 5th Avenue are closed you can spend your time at M&M World since it opens everyday from 9am to Midnight, 7 Days a week !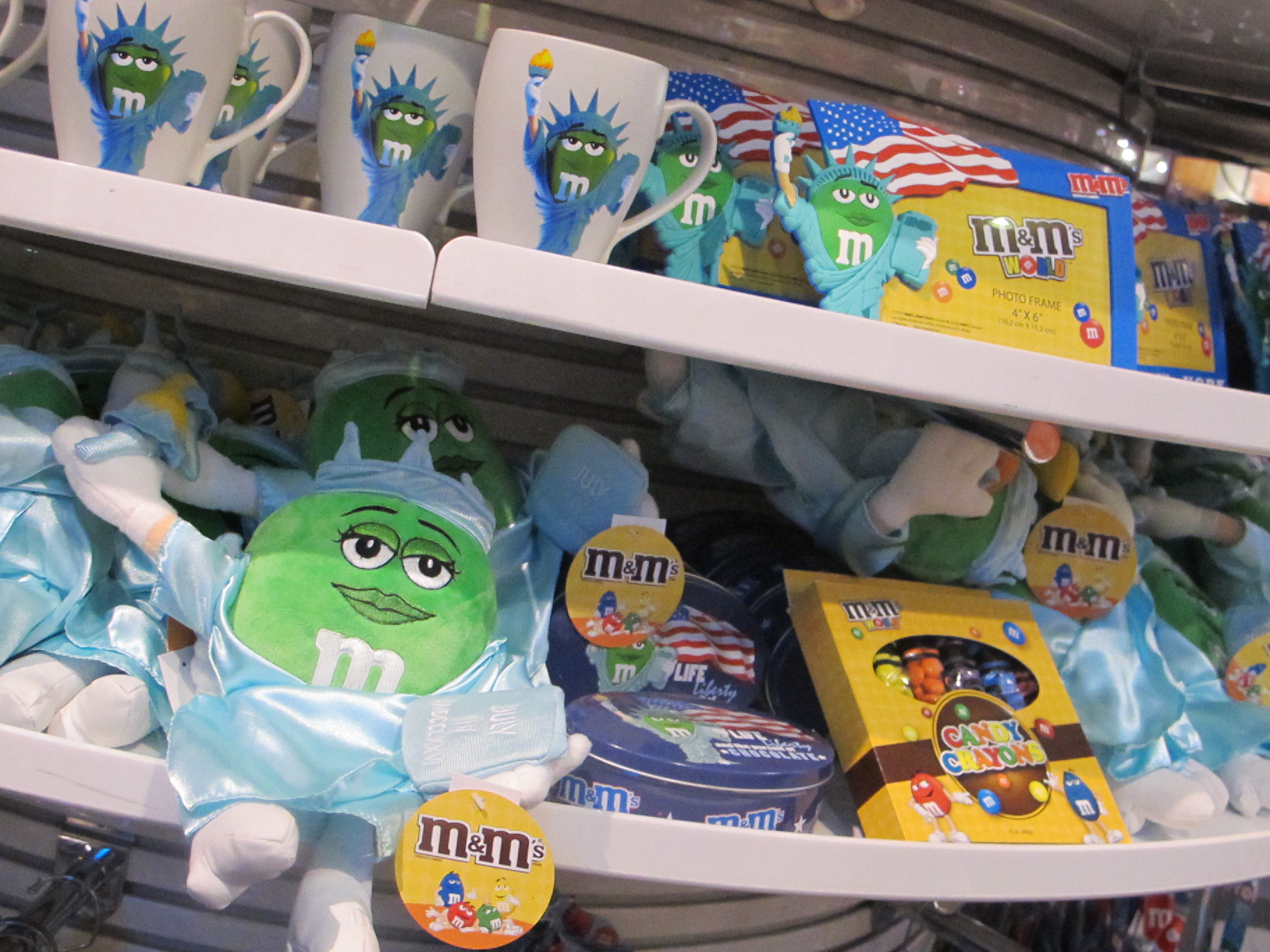 The place has some activities for little children too ! o allah y3eenkum li dashaw tbdi el7annah yboon yeshtroon kil shay
6b3an hl shay bs 3nd 3yaalna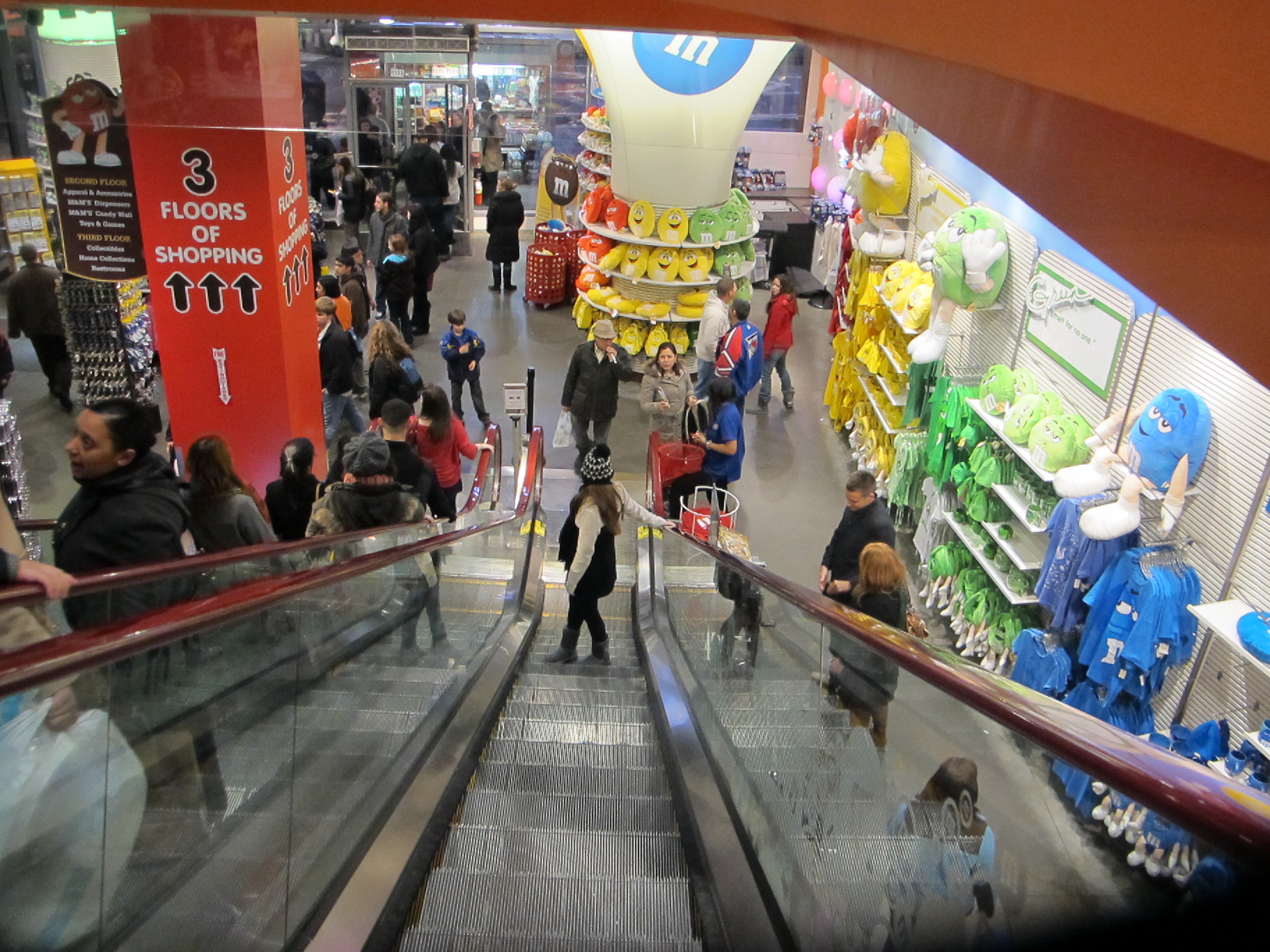 usually or let's say normally the place is always over crowded !
 you will love everything and you will buy almost everything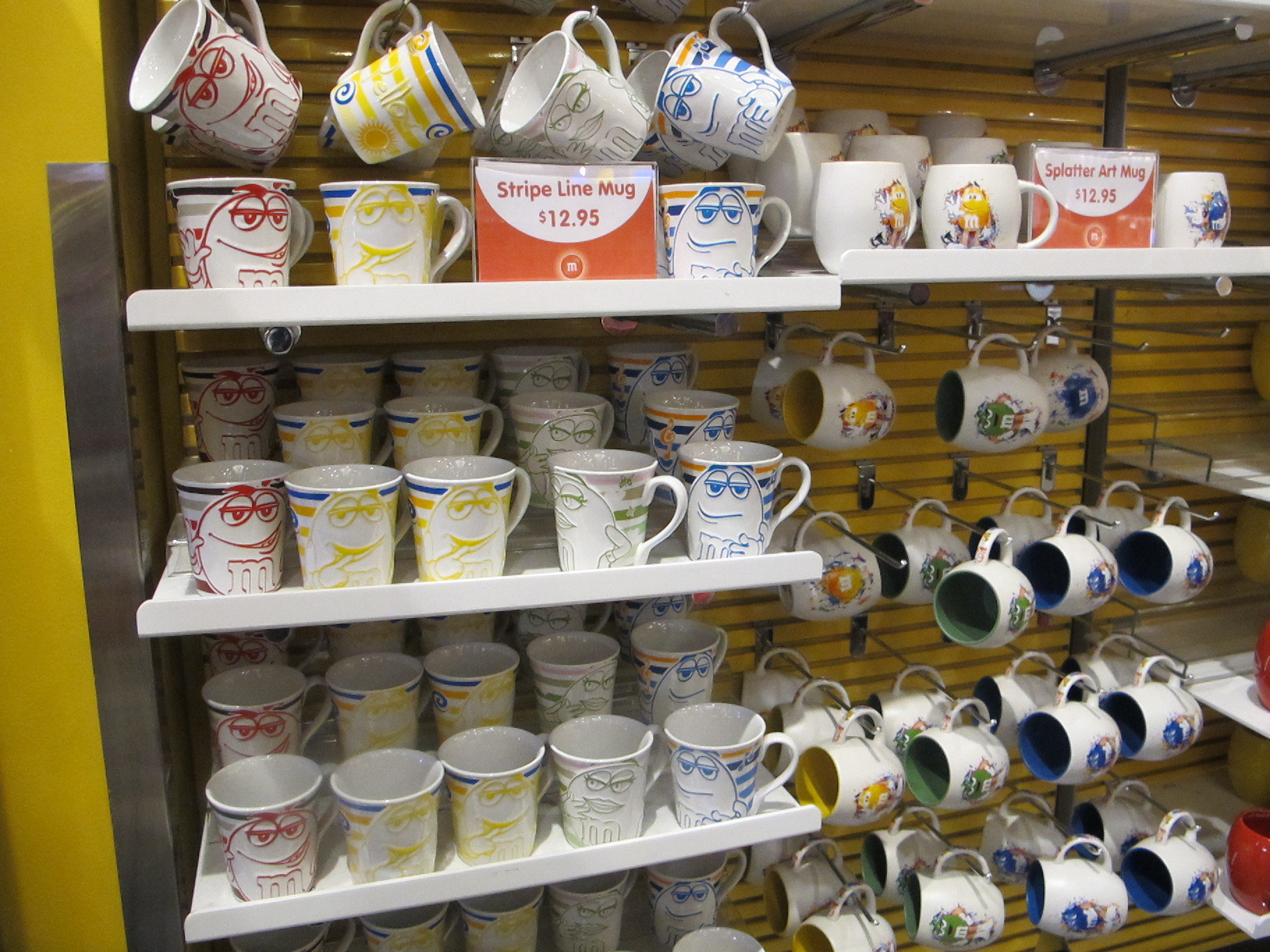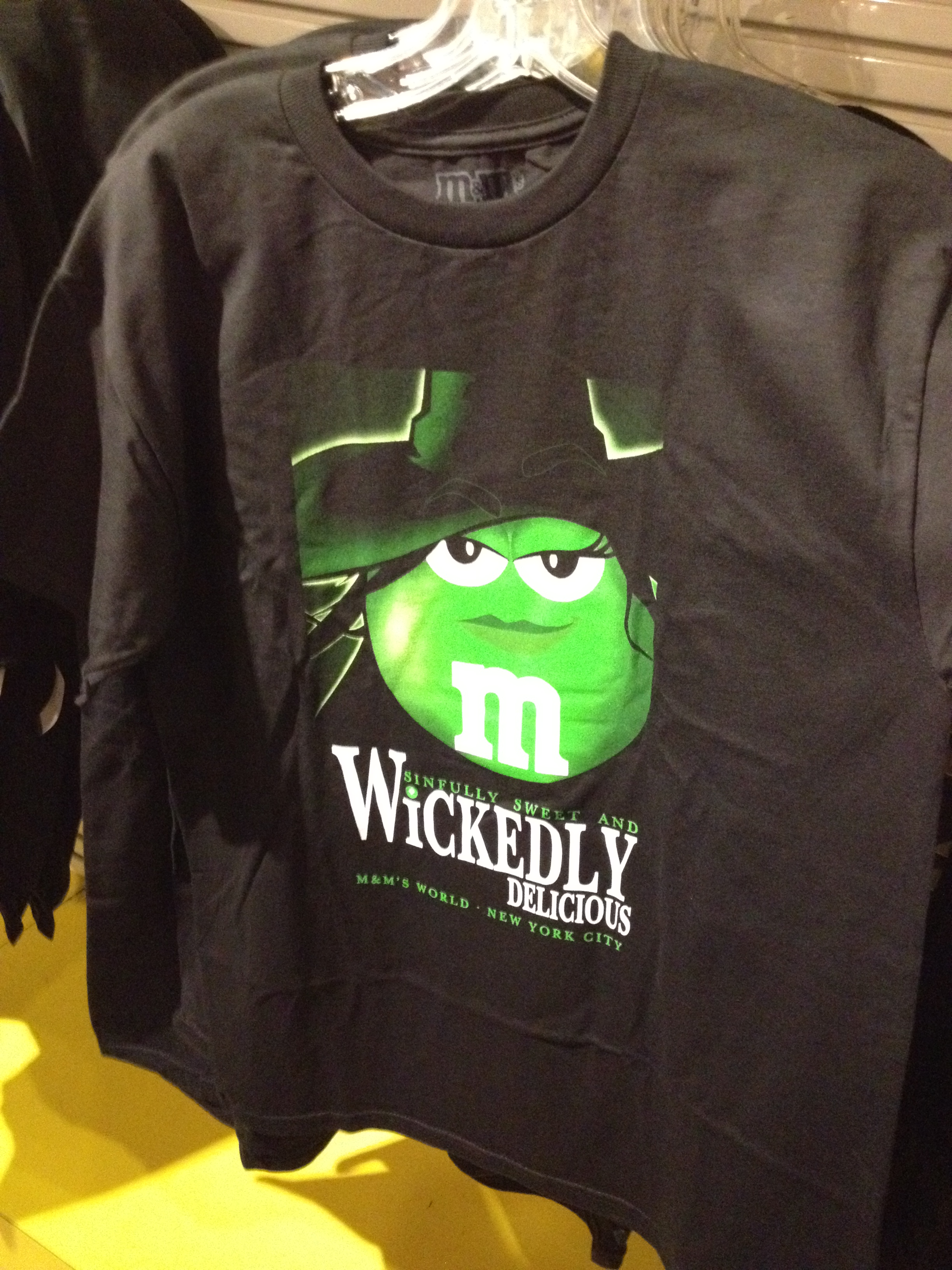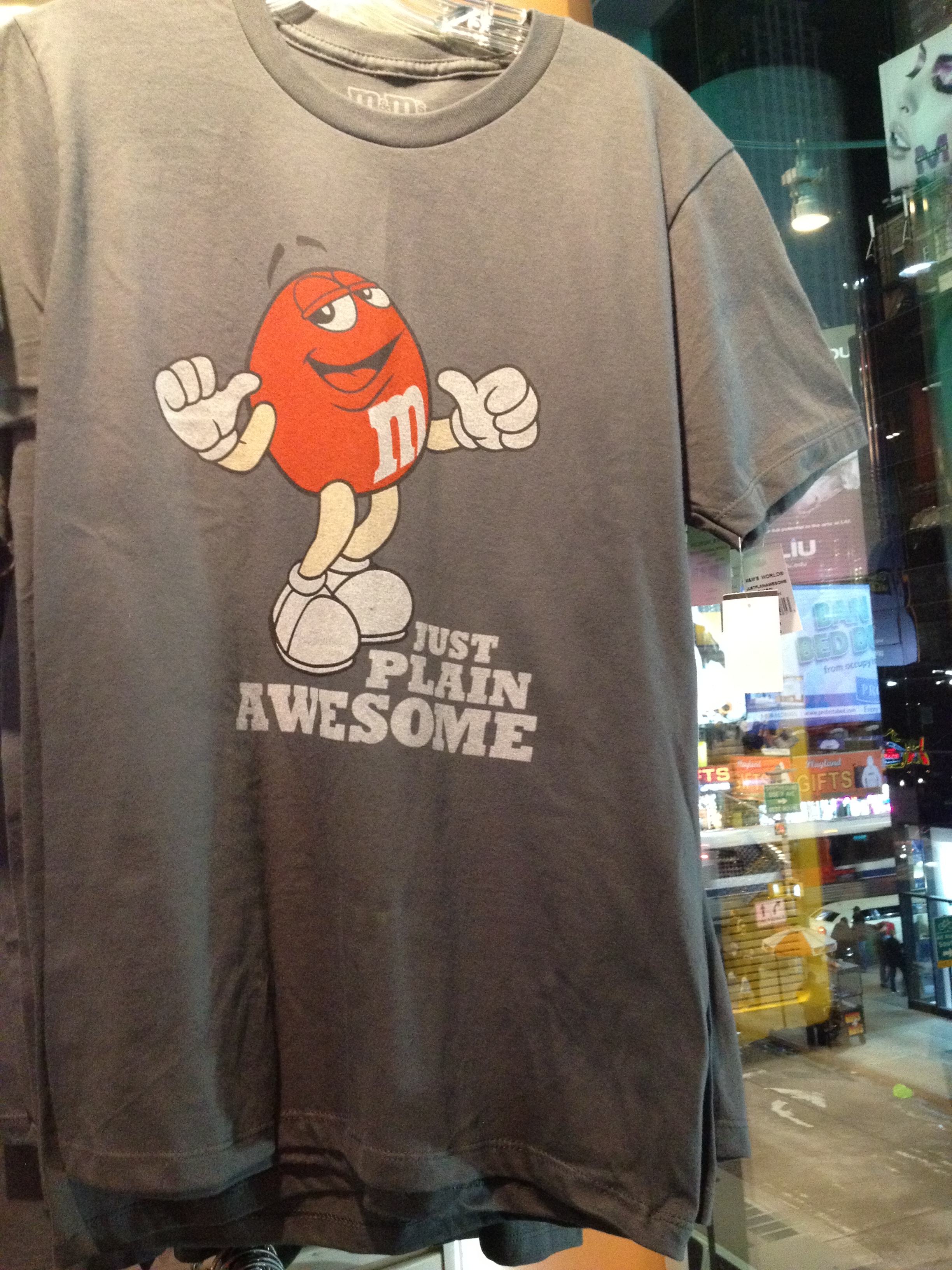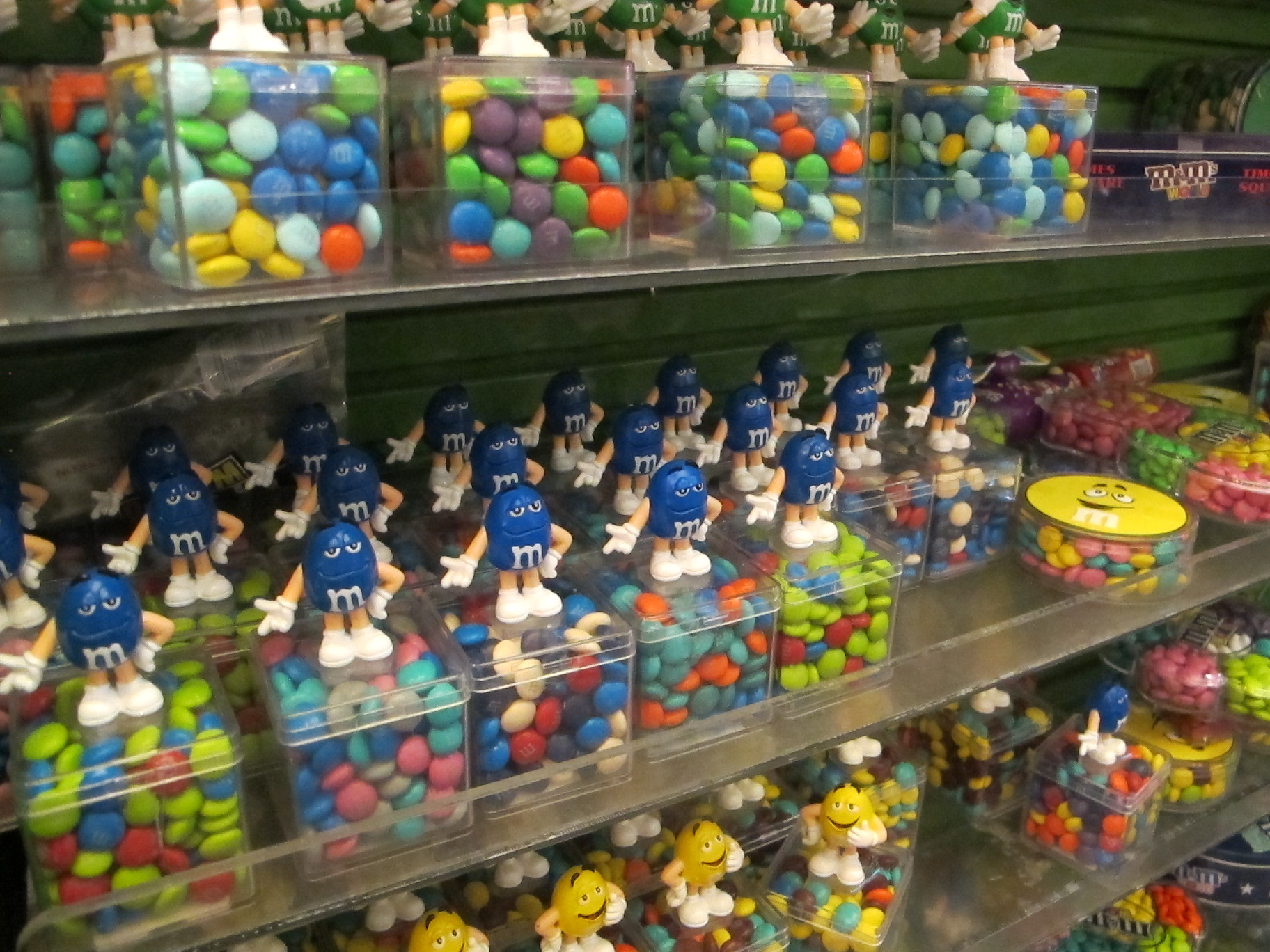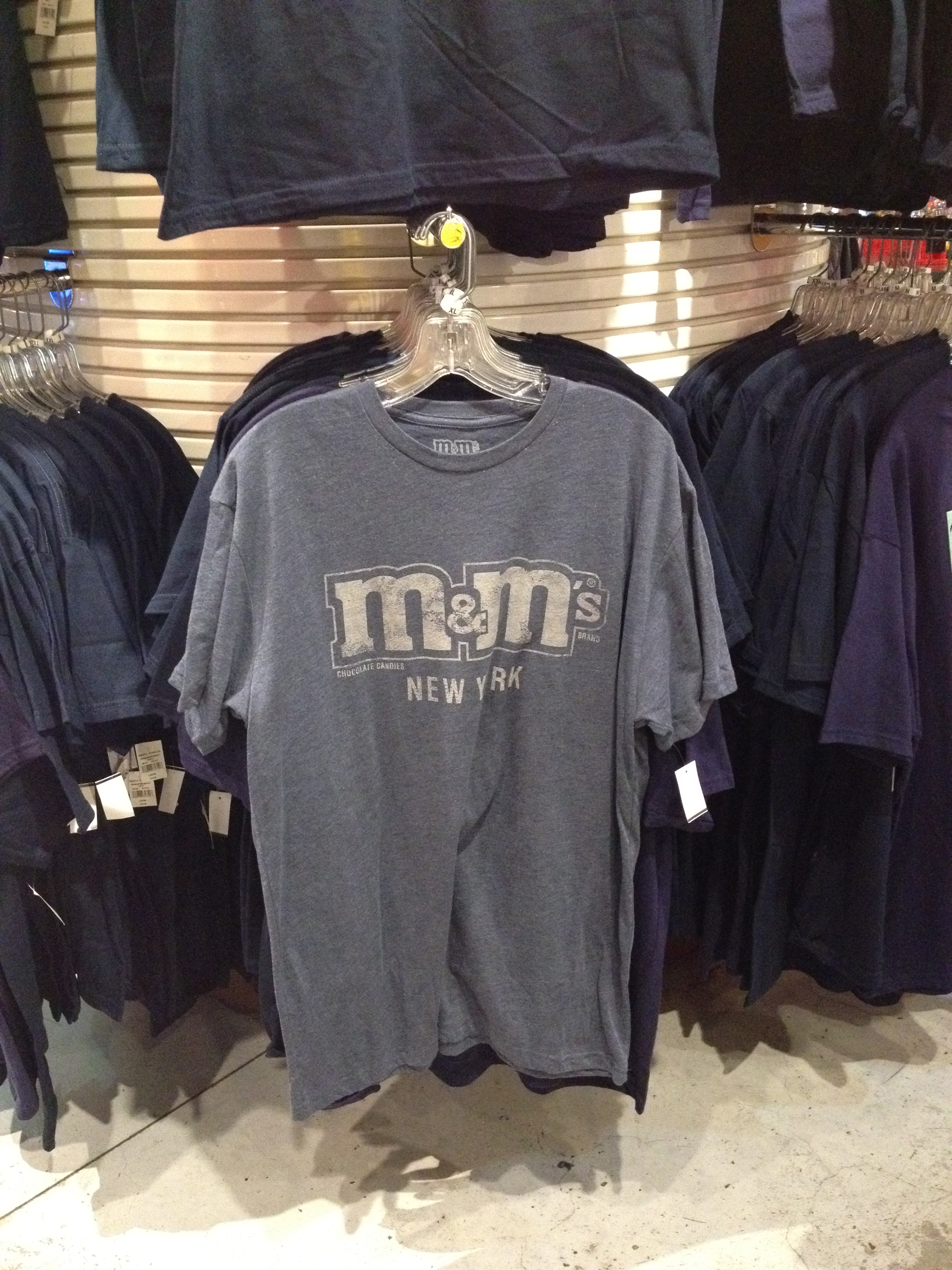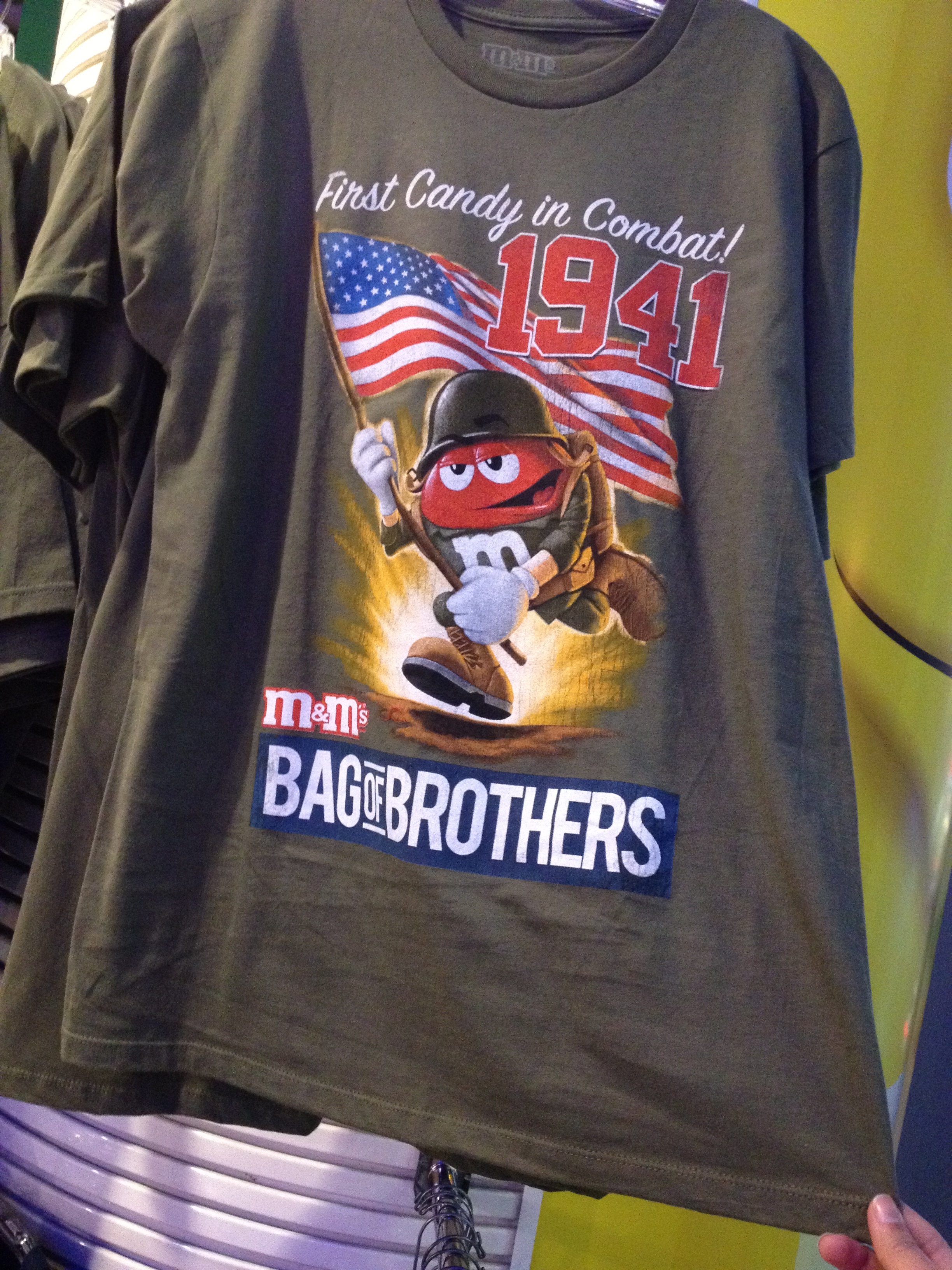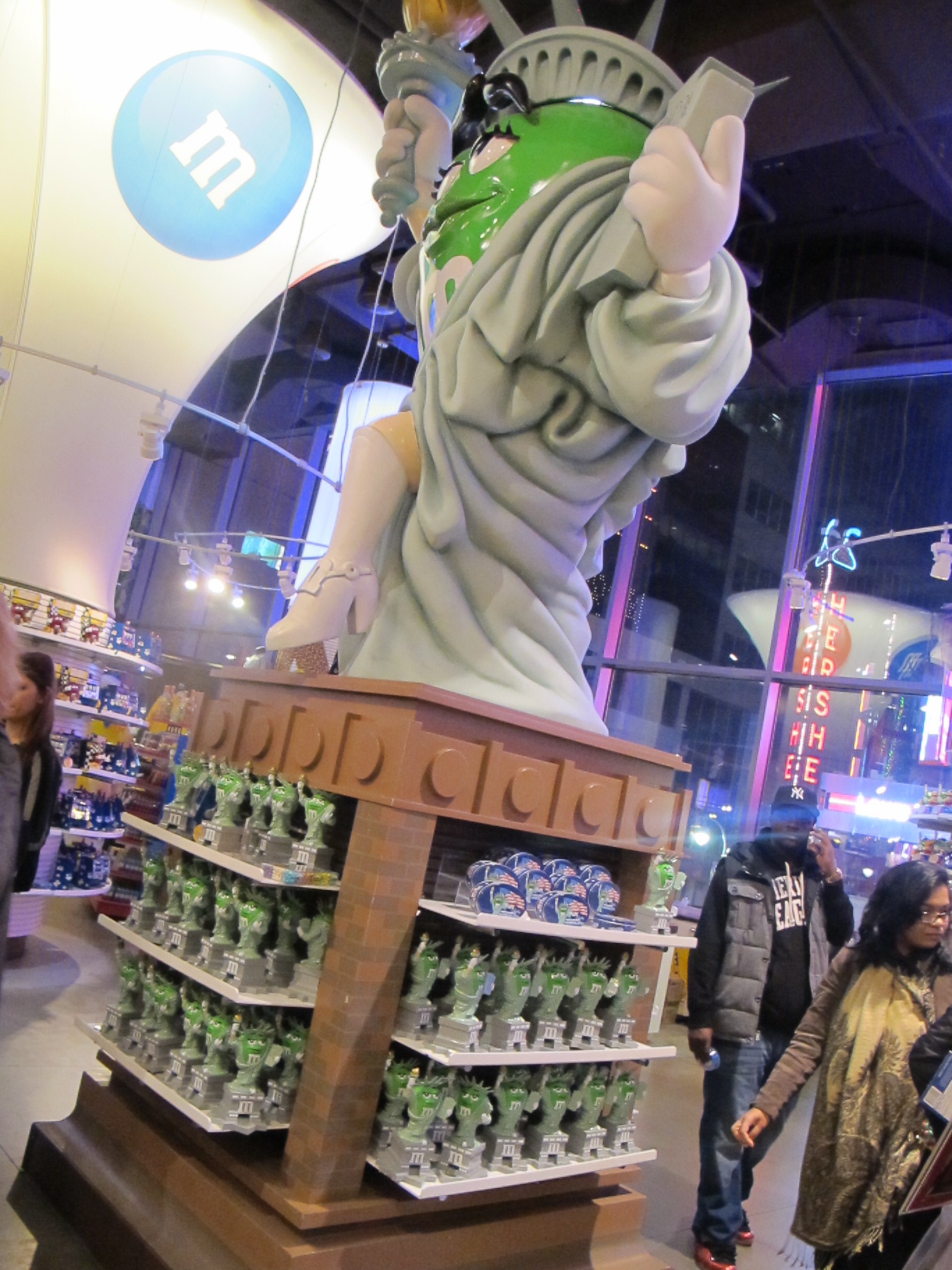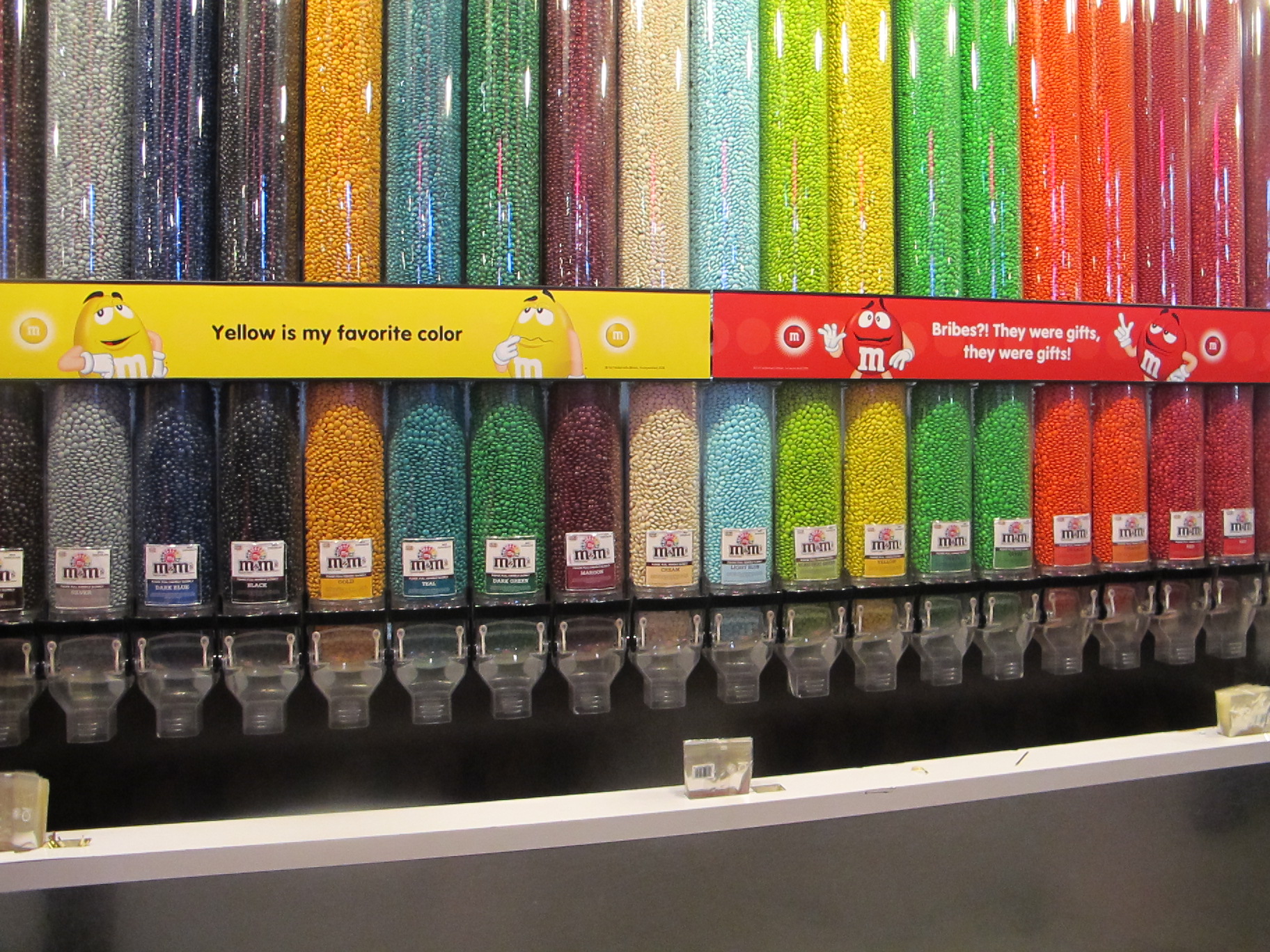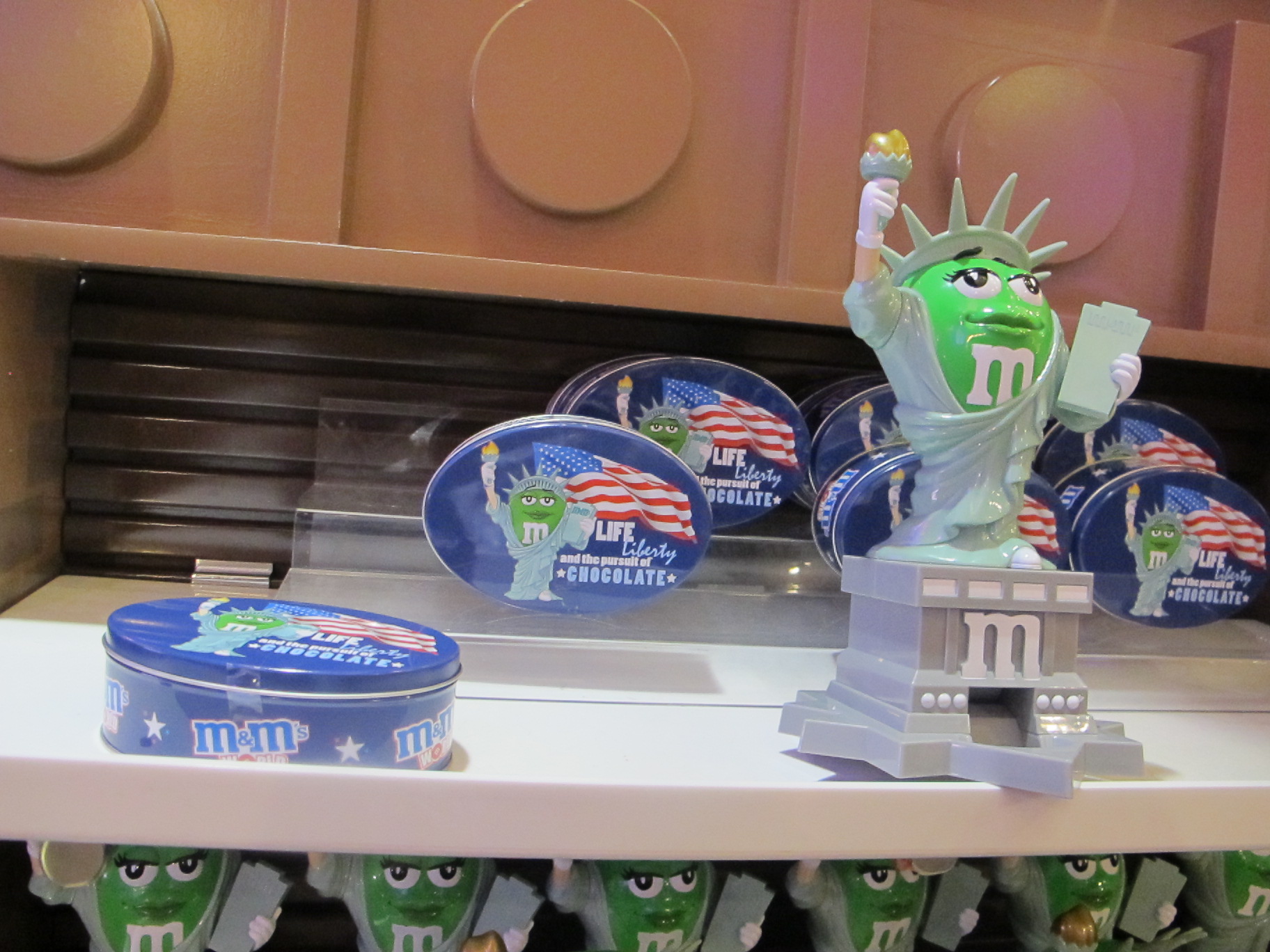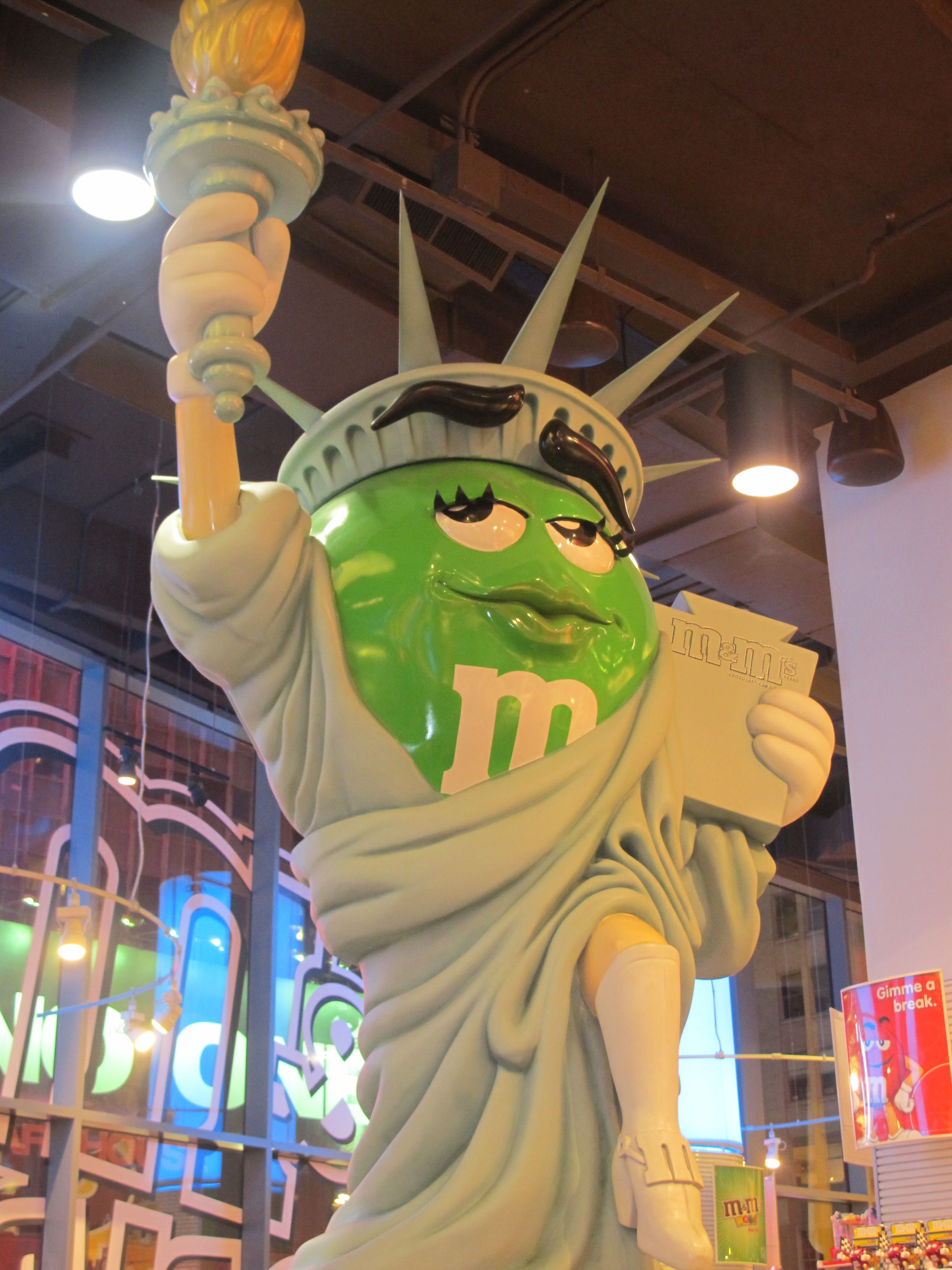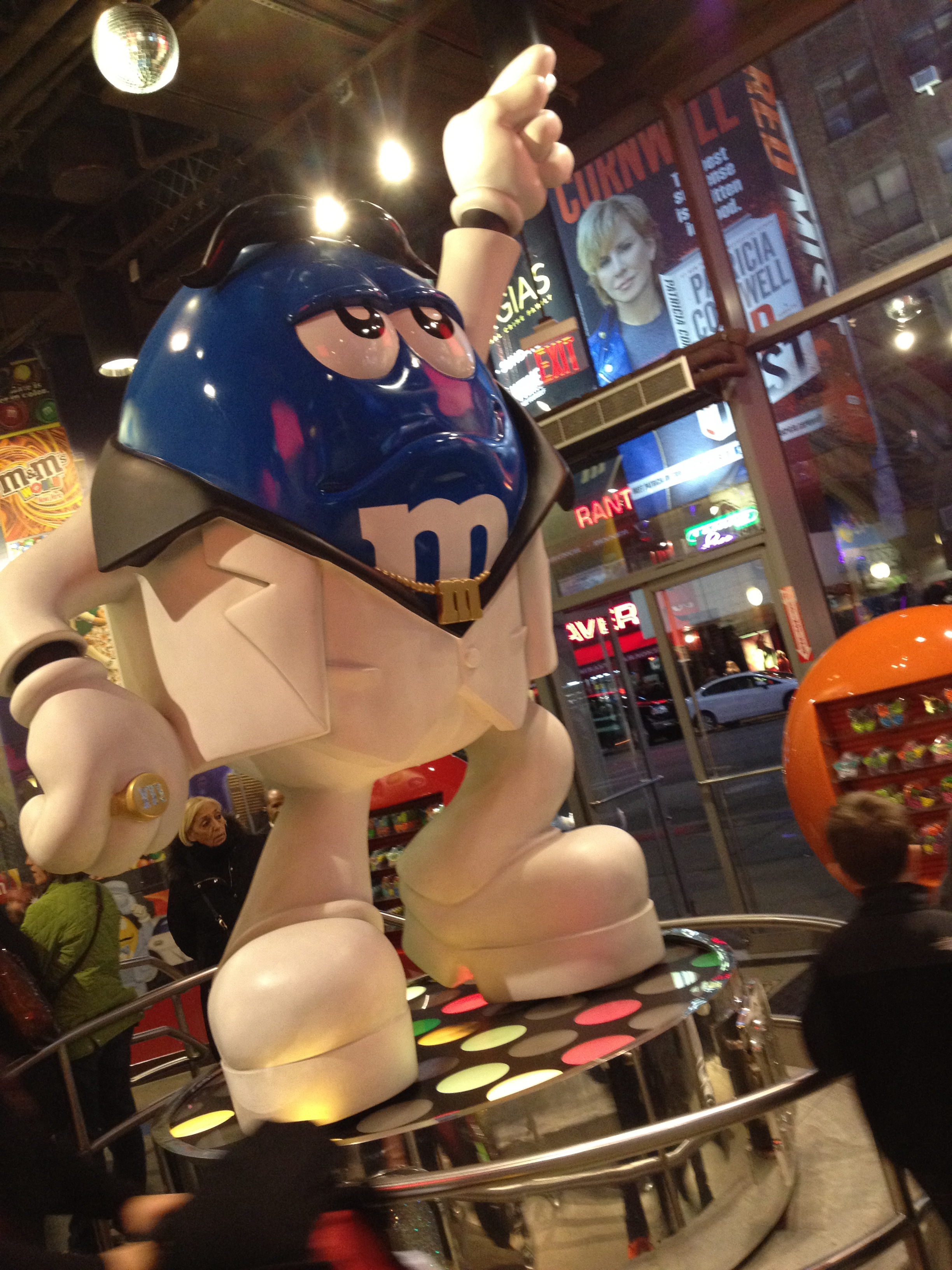 M&M World has three location in the US, they say that the most famous location is in the Las Vegas Strip in Paradise, Nevada, which I didn't have the chance to visit when I was in Vegas summer 2009 ..  another one is in Orlando, Florida that opened in 2005 and this one I had the chance to visit last year in April 2011 and ofcourse for me the best is New York's ! that opened in 2006. and Let's not forget M&M World in London that opened in 2011.
Whether its your first time in New York or not ! M&M World is not to miss !! khoooosh 9owaayegh 3nda

hmmm so what's coming up Next ? tboon nroo7 5th Avenue welaa Shake Shack