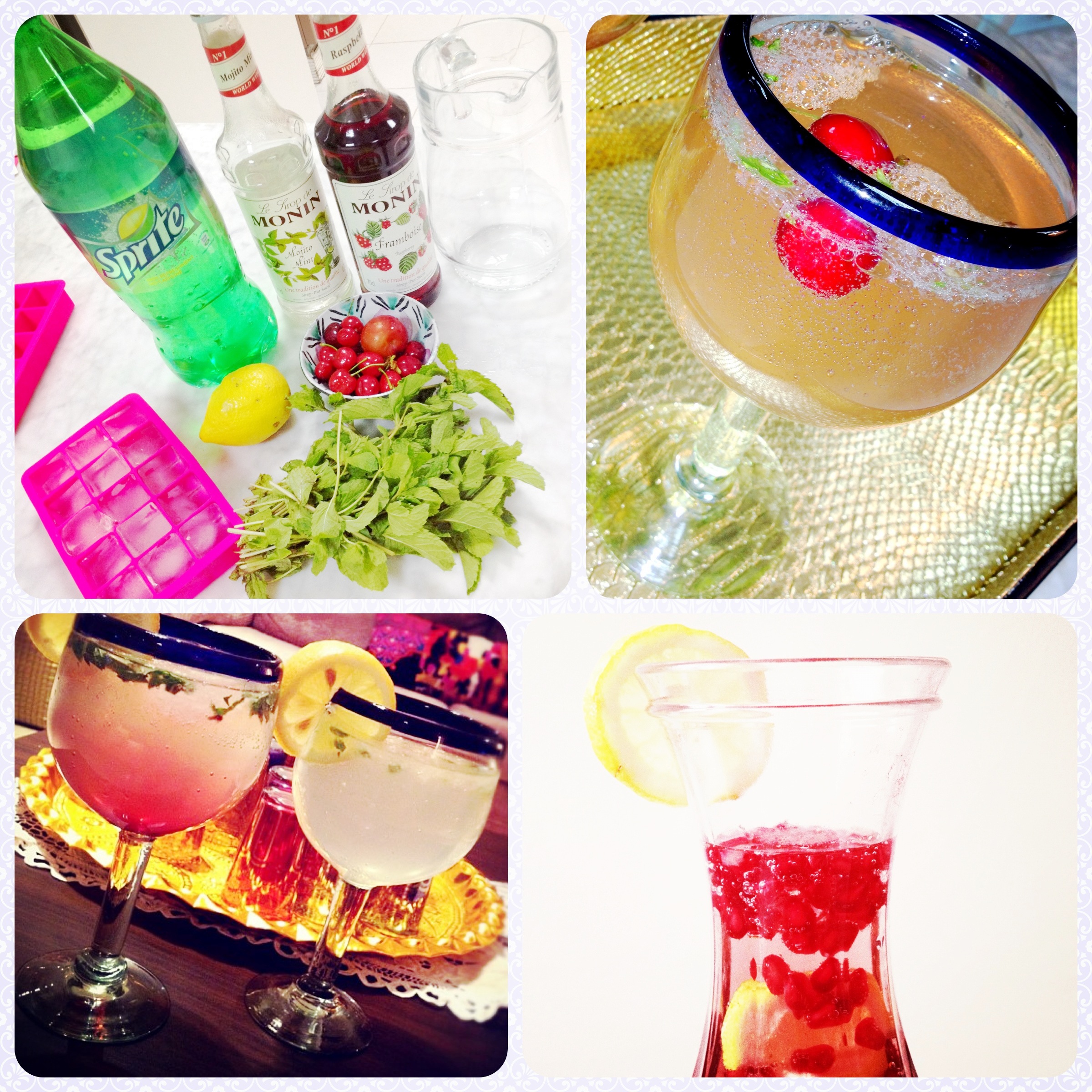 Well obviously summer is here
in Kuwait ! which means its time for cold beverages  !! well not since along time I found out my love for Mojitos
I just can't have enough ! that I started making them at home ! after my lovely friend N taught me how

ofcourse Virgin ones :P people following me on instagram or Twitter have already noticed that

anyways I'll make it short ! many of you have asked how I make the Mojito, well its nothing special other than I really enjoy making them almost everyday !! and luckly they are really easy to make ! so What do you really need ?
Sprite or 7 up but I usually go with the Sprite
Lemon , lets say 2 lemons
fresh Mint , chopped as you want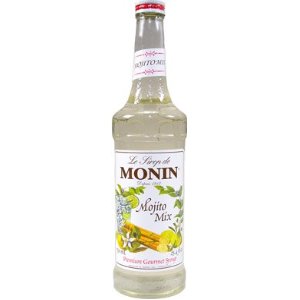 Monin Mojito Mix which is available at Sultan center, carrefour, giant , I don't know ymkn tlqonhum bil jam3eyat
Monin Syrup , well for the flavor, you can choose whatever you like ! in my kitchen I have strawberry, raspberry, cherry syrup
 fresh fruits if you wish for decorations like cherry, strawberry, Pineapple.
Ice and ice crusher if you would like to add some different touches bs mo mohima wayed  
 So how to make the Mojito ?
Mix the Sprite and with 2 tablespoon of the Mojito Mix and keep tasting it  hathi 6reeqti 3shan ajayek eshkithr 9ar 7amith
add the mint leaves, tboona e9ghar aw kbaar etha bteshreboona fi 3ood its all up to you …
squeeze one lemon and add it to the mix
Now add the Monin Syrup you like … usually I open the bottle and put some I never do measurements … I just keep tasting the drink until it gets the taste I want !
add some Ice cubes or crushed Ice if you live …
use one lemon for glass decoration
as for the fruits sometimes if available at home I like to drop some cherrys in the glass just to add smore fresh touches   
 Hope you guys enjoy all your summer drinks !! little things do change the mood !
 to see more of my Mojitos just follow me on instagram amatraveller … Hope you guys have a wonderful weekend